A Great New Pool Deck and Patio Stone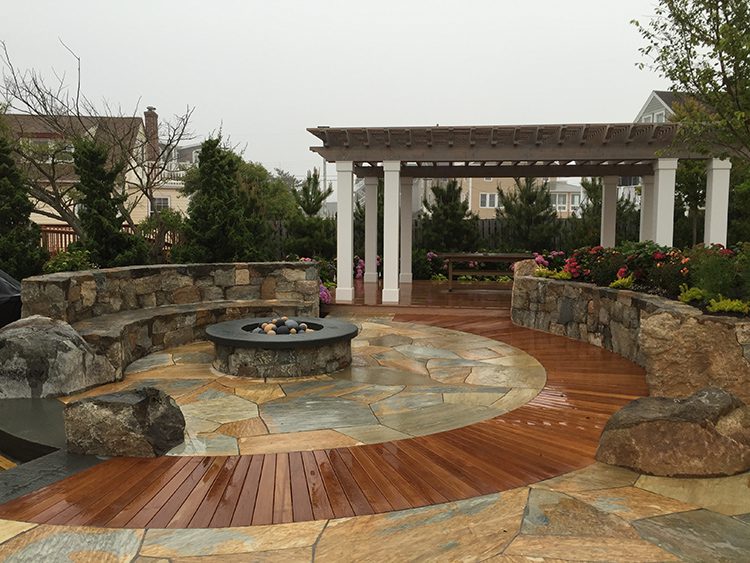 Introducing Desert Quartzite a domestic natural stone that provides a beautiful mix of colors and textures. Desert Quartzite is a new pool deck or patio stone that also works great as a walkway and porch deck stone. It is available in pattern form, irregular larger pieces and garden path (smaller pieces) forms so it is very versatile. This is a hard, durable stone - unlike some of the imitations that are available - this is quarried in the southwestern United States. We have a great inventory of this hard to find stone.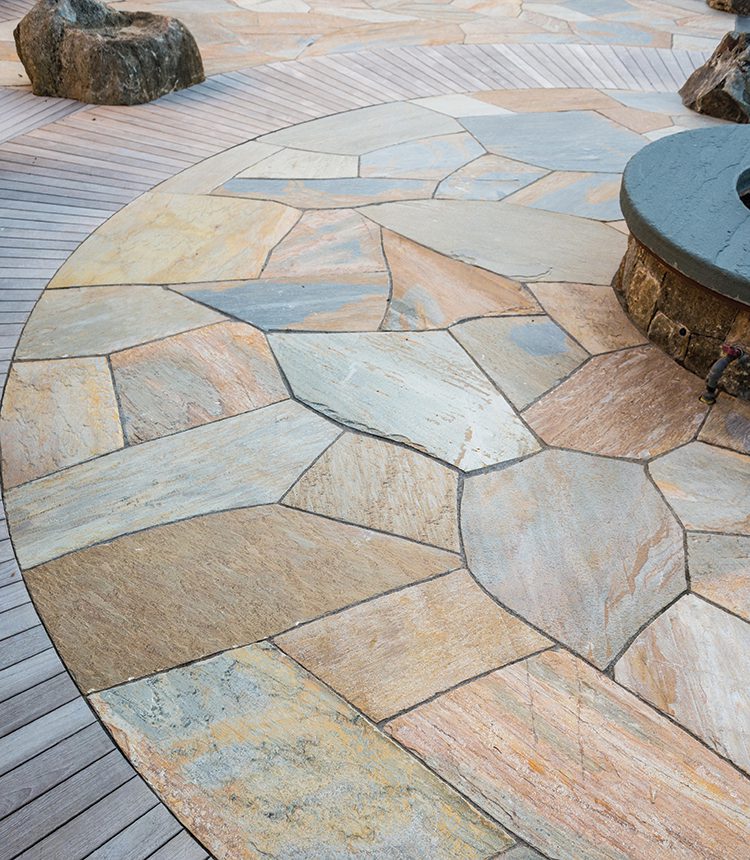 A Unique Color and a Rough Texture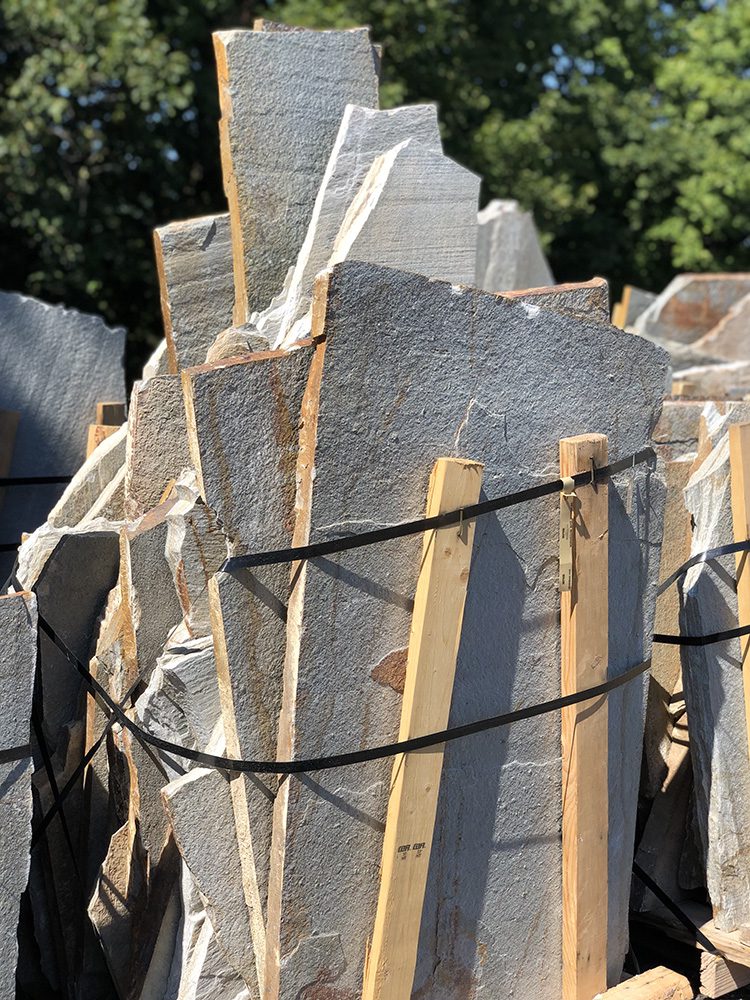 Desert Quartzite - our new pool deck and patio stone, is available at our New Jersey stone yard, or shipped nationwide. This stone is generally lighter colored so it doesn't get nearly as hot as many other types of pool deck or patio stone. In addition this stone has a natural cleft finish - which means it is slightly rough. This makes it less slippery - ideal for use around pools.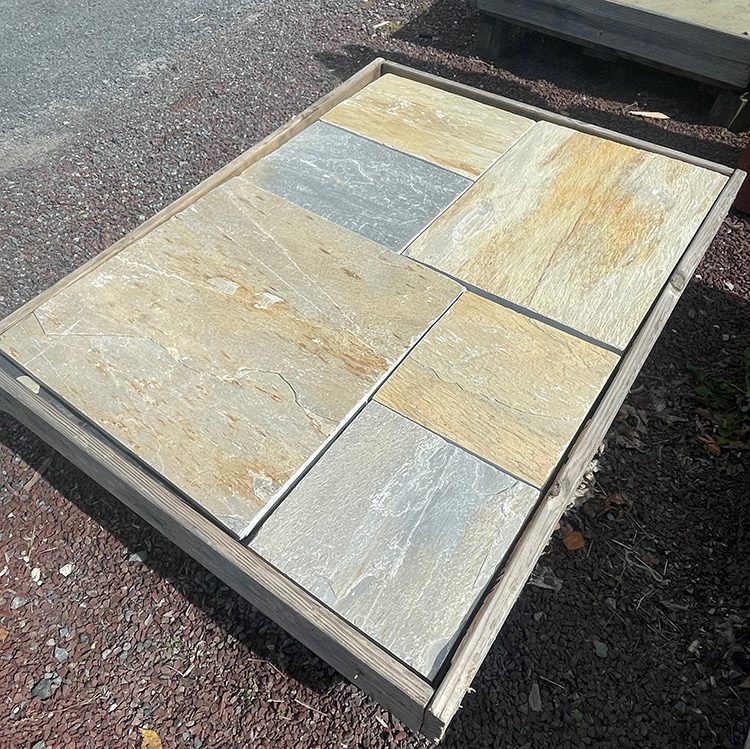 The Qualities Of Desert Quartzite
Stays cooler - not as hot as many types of stone when placed in sun.

Quartzite stone doesn't corrode like sandstone. It is also more resistant to pool chemicals than traditional stones.

UV Resistant - colors don't fade

Natural cleft (slightly rough) finish

Easy to clean

Available in Irregular, Pattern and Garden Path forms

Available in quantity
Metamorphic Strong and Durable Stone
Desert Quartzite is a quartzite stone meaning it is a hard, durable metamorphic rock which was once sandstone. The sandstone is converted into quartzite through heating and pressure. Quartzite can have a glassy look and the stone can resemble marble. The stone is primarily white or gray but a great mix of accent colors are present. These accent colors are due to a mix of mineral impurities such as iron oxide in the stone.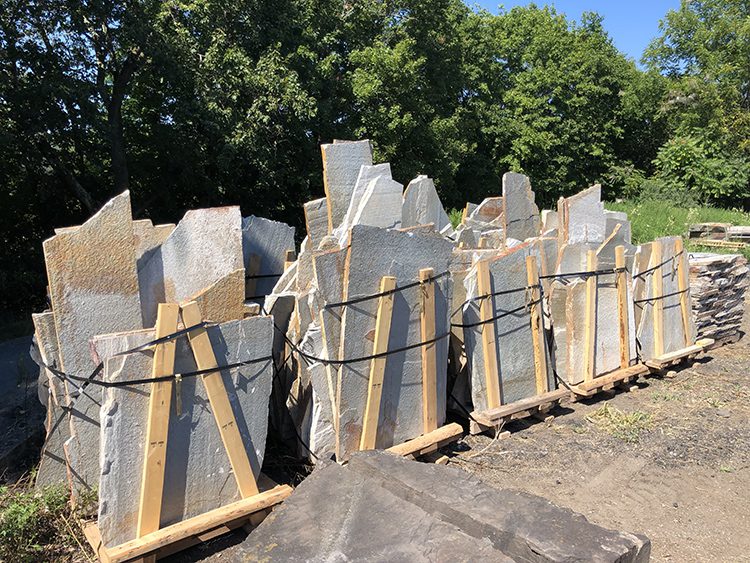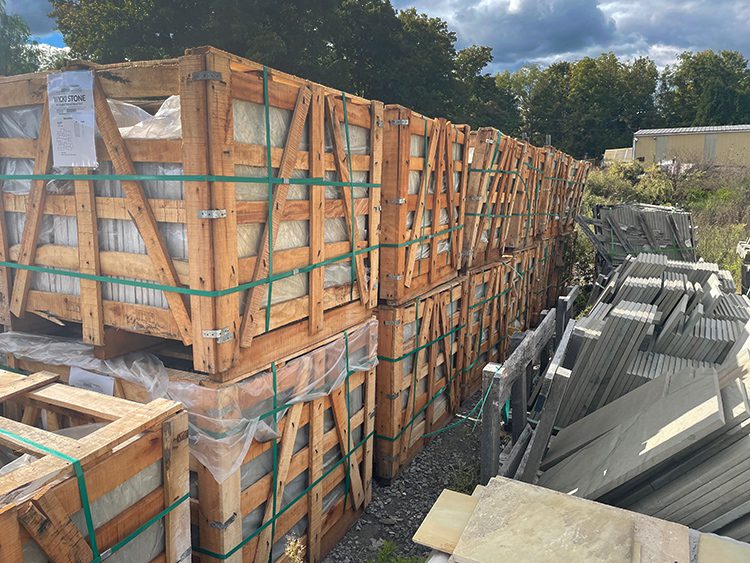 If you are looking for a new pool deck or patio stone please come see our Desert Quartzite. It is a uniquely beautiful stone that is hard, durable, resists corrosion and is available in a range of forms. Stop in our Warren County New Jersey stone yard - we have a great selection of Desert Quartzite.