A Stone Workshop Left Us A Beautiful Stone Patio and Wall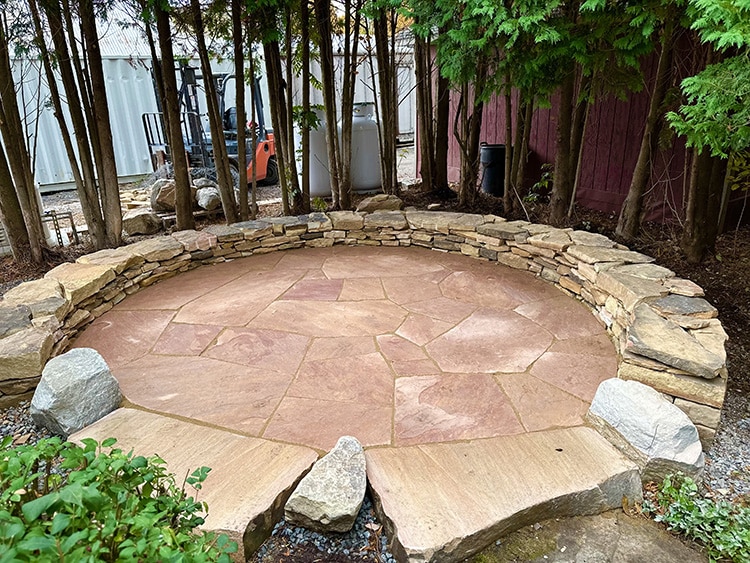 We hosted a stone workshop on October 13th and 14th, 2022. The workshop was done by the Stone Worker Academy, an educational and training organization lead by Robert Molinet. Robert is the owner of Sierra Landscape Management of Sussex County, NJ. The goal of the workshop was to teach attendees how to build an irregular stone patio and a dry-laid stone wall surrounding it. The workshop was open to both contractors and homeowners.
Rain greeted the team on the first morning, but didn't slow them down. They went right to work on proper foundation bed preparation and piecing together the irregular patio.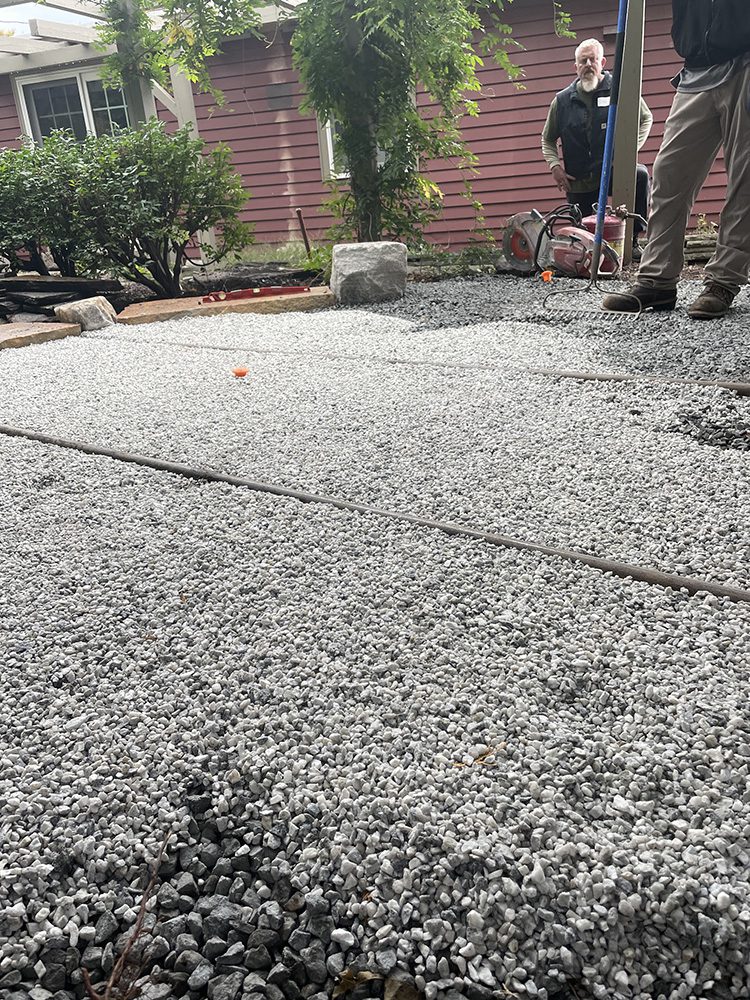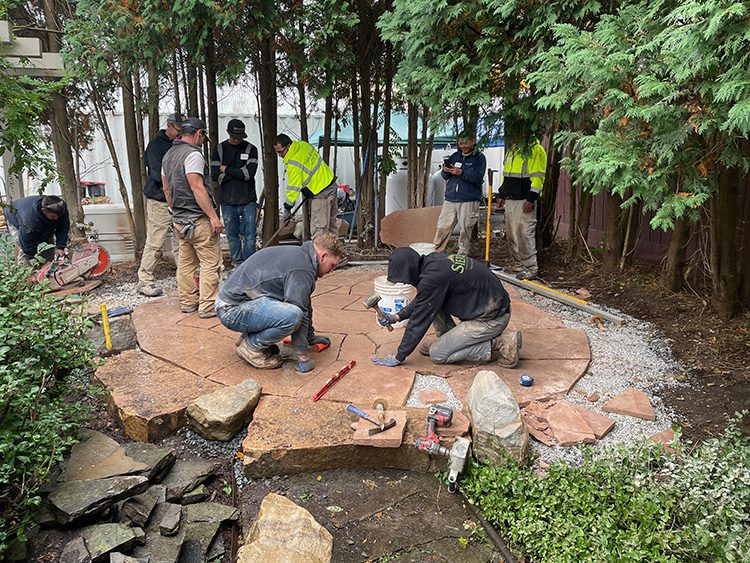 Robert showed the team a wide range of techniques for placing, leveling and shaping stone. Although a power cutter was used to make major cuts, much of the work was done with hand tools. Some people consider irregular walkways, patios, and pool decks to be amongst the hardest stone projects to take on, especially if you choose to have tight seams as we did on this installation. Expertly fitting together irregular pieces of stone with tight joints and level tops is exacting work. Robert made sure that each team member had a chance to fit together pieces. You can see the results - this is a beautifully crafted irregular patio.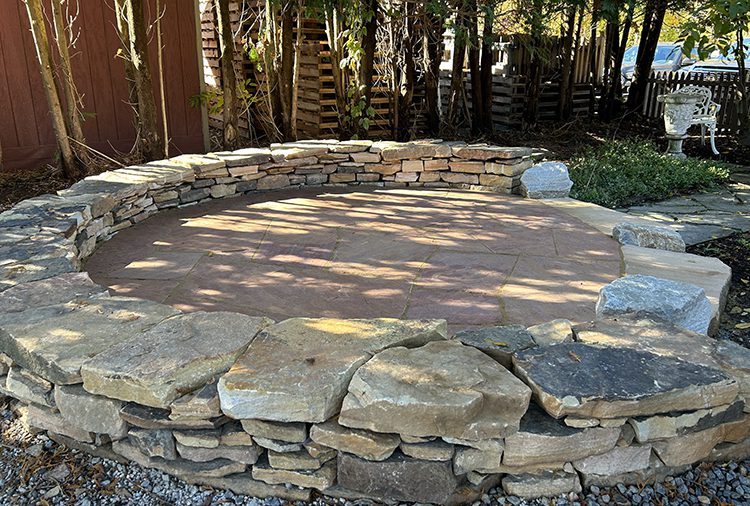 Day two involved finishing up the patio and then building the dry-laid stone wall. The wall was made of 1 - 4" Rainbow wall stone. The wall the team built did not use concrete or mortar and was as solid as if mortar were used. There is a lot more to quality dry-laid work than just stacking rocks. Note how well the top row pieces fit together in the picture above. The day finished with clean-up and a group photograph.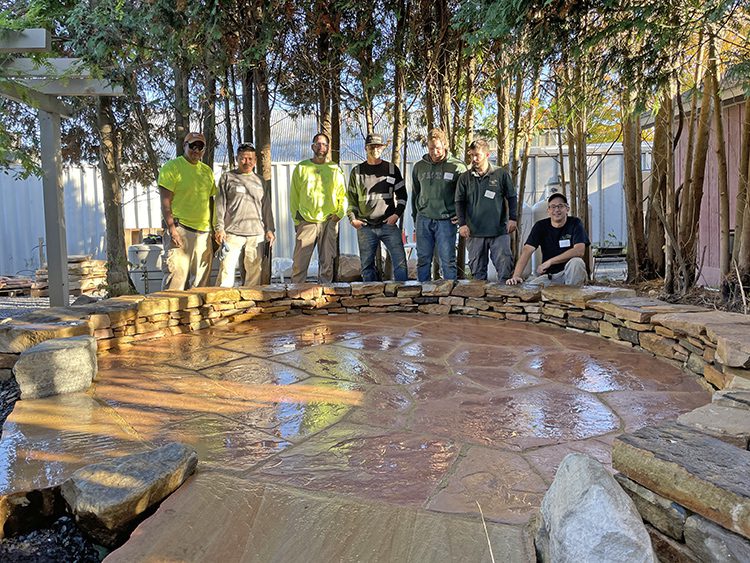 Wicki Stone was happy to host the event. Stone can be straightforward and it can be surprisingly complex. No element of today's landscapes will last as long as stone. Plants, concrete, wood - they will not last centuries - stone work can. There is an art to quality stone work, it is a craft for those that practice it. We are happy to support education and training for natural stone products and wish the Stone Worker Academy success in their mission to teach and preserve the art of natural stone work.