Large Stone Slabs – We Have Tons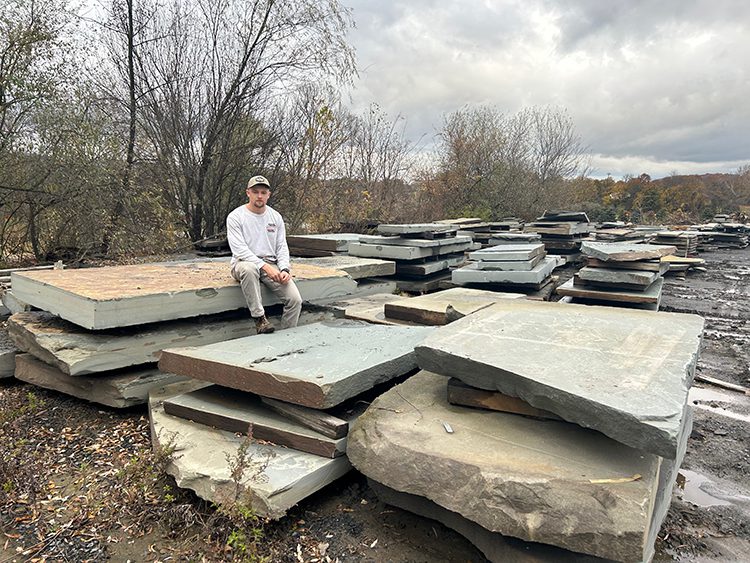 Stone Cutting Stock are large pieces of stone used to create custom stone products. They are also called Stone Slabs. They can be used as is, but are most often cut or shaped according to your design.
We inventory a wide variety of cutting stock including:
Bluestone Natural Cleft (slightly textured finish) available in Select Blue and Full Range colors. Thickness runs from 1.5" to 10" and slab sizes come up to 6' (x) 10'.
Bluestone Sawn Thermal (smoother texture) comes in Full Range and Select Blue colors. Both are available in 2", 3", & 6" thicknesses only(note: the most common size is 2") and slab sizes come up to 4-1/2'x10'.
We can get many different types of large stone slabs for cutting and currently have the Jurassic in stock (see picture below).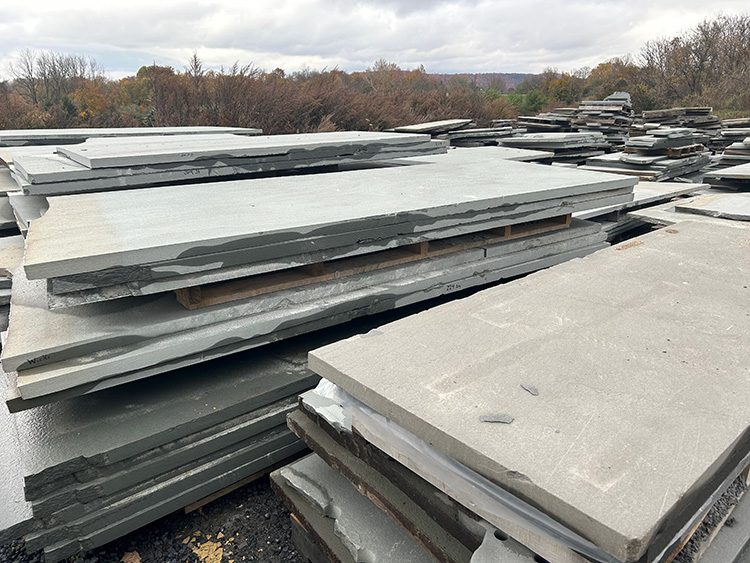 2" Thick Bluestone Slabs. (up to 4.5' wide by 10' long)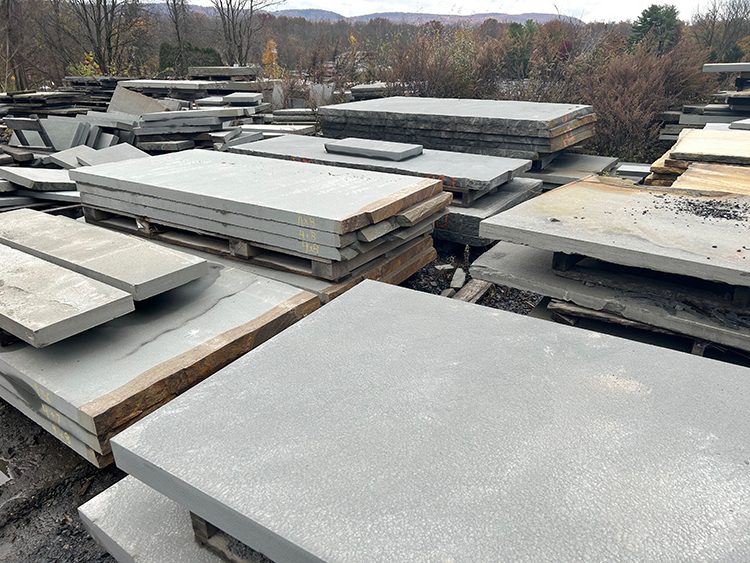 3" Thick Bluestone Slab Cutting Stock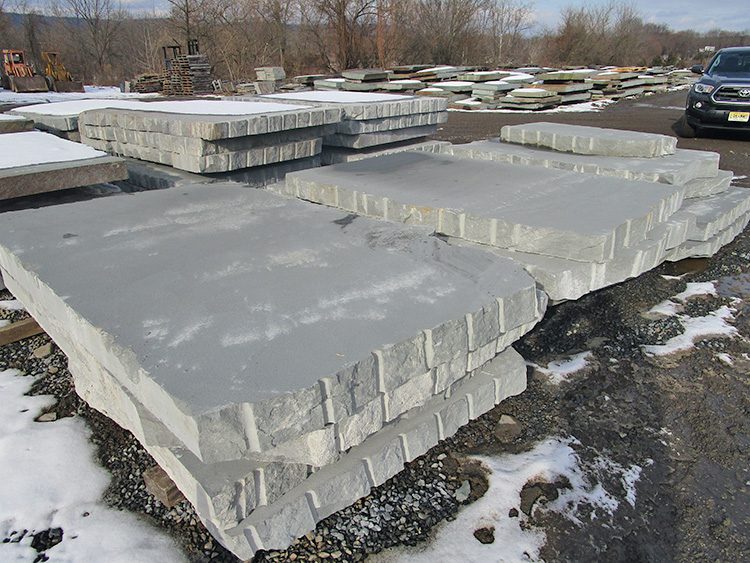 6" Thick Bluestone Slab Cutting Stock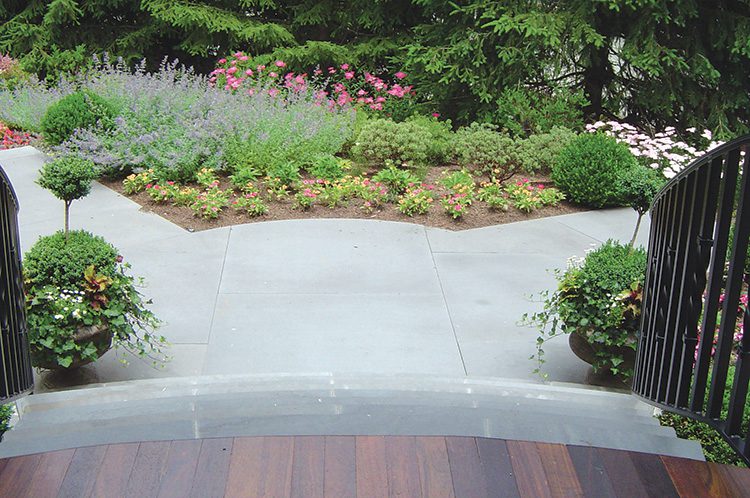 sThe Bluestone pieces at the base of this stair were custom cut to create 5' wide by 5' long by 2" thick. They are dry laid. They make a much larger and more stable landing pad. Aesthetically they don't look like a jigsaw puzzle, the larger pieces provide less cluttered and distracting joints. Photo courtesy of The Todd Group of Far Hills, New Jersey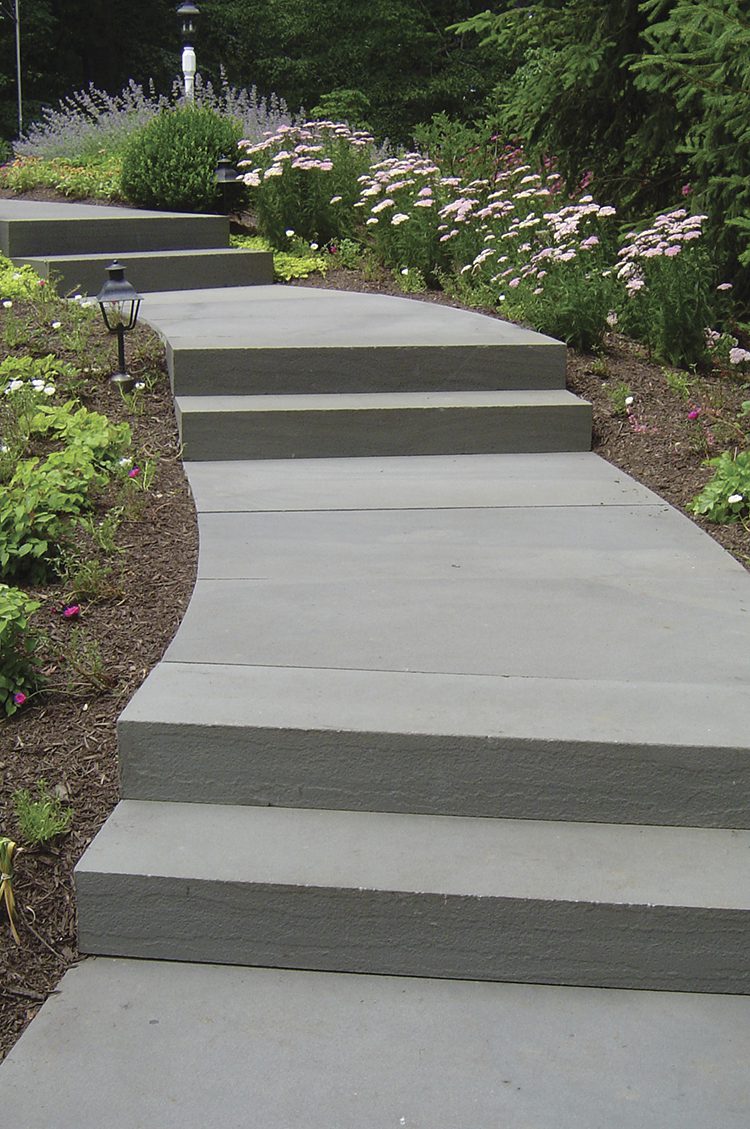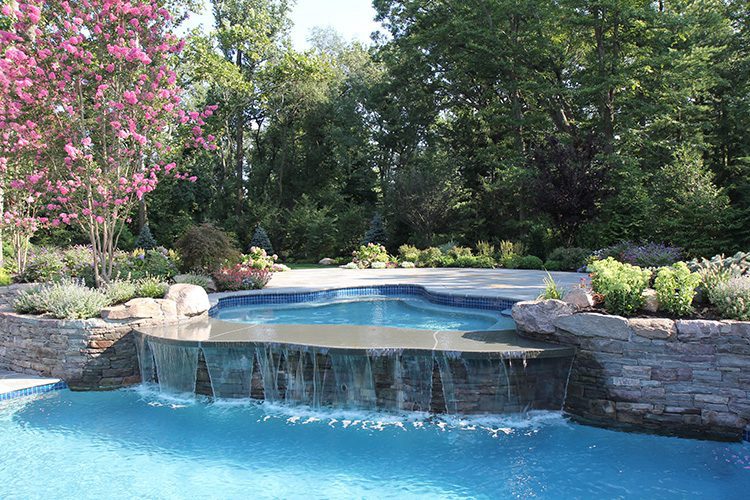 Bluestone cutting stock was used to create this 3 piece custom pool waterfall. We can custom fabricate a wide range of stone pieces from our raw cutting stock. Photo courtesy of Landscape Techniques Inc.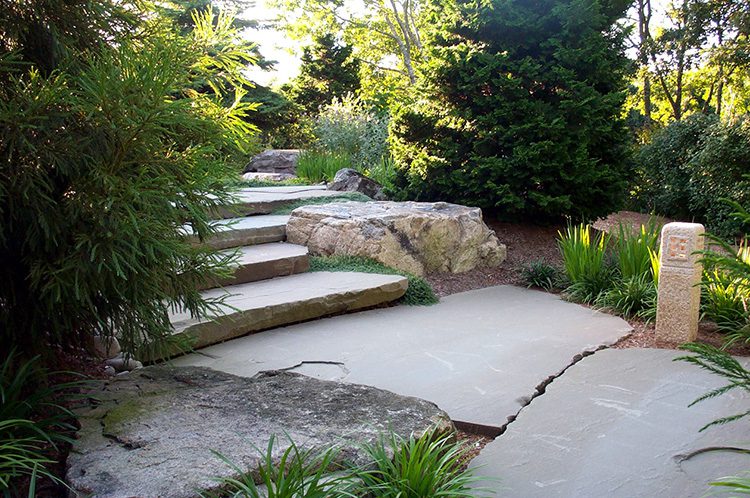 Stone slabs were used to make the steps (6" thick) and the landing (3" thick). Large stone slabs can have irregular edges too. Photo courtesy of Rockwater Ltd.