A New Patio Stone From South America
Introducing South American Quartzite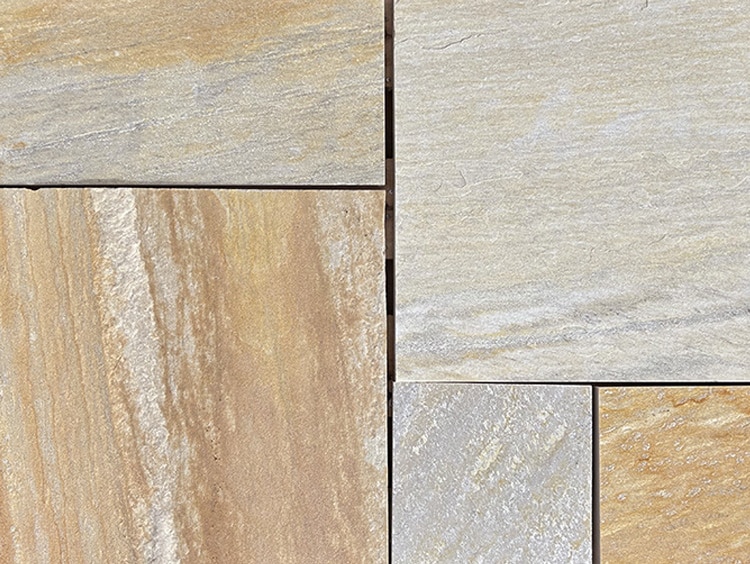 We are constantly searching for unique stone products, including overseas. We found a beautiful new patio stone in South America. We call it South American Quartzite. Quartzite is natural stone, technically it is a metamorphic rock which means it was an existing rock (most often made of sand) that undergoes intense heat and pressure to form a much harder rock. The color of the stone is caused by minerals and sand color.
South American Quartzite is most often used as a walkway and patio stone. It has the following qualities;
• Durable quartzite.
• A slightly textured (Natural Cleft) finish averaging 1.25" thick.
• Available in a three pattern layout- 29.5cm x 29.5cm, 29.5cm x 59cm & 59cm x 59cm. Roughly 1'x1', 1'x2', & 2'x2' (with space for jointing).
• Unique mix of golds, whites, and greys.
• Doesn't heat up in the direct sun like darker pavers and stones.
• Competitively priced.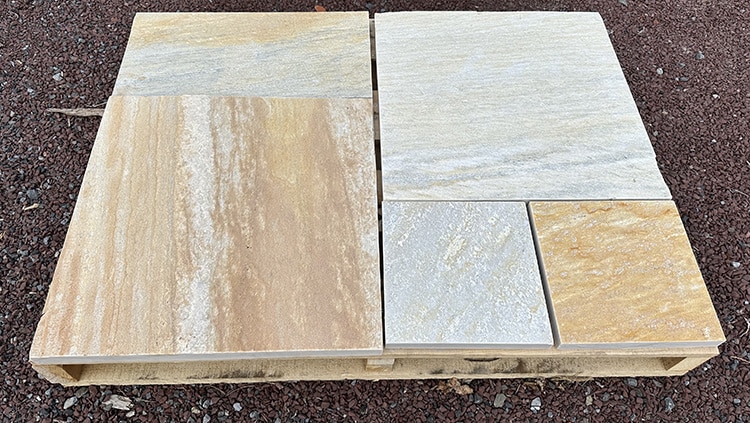 The color of this stone is uniquely wide ranging. The golds mix beautifully with white and grey, sometimes on the same piece. This is a pattern stone that works well in walkways, patios, pool and spa decks as well as porch decks.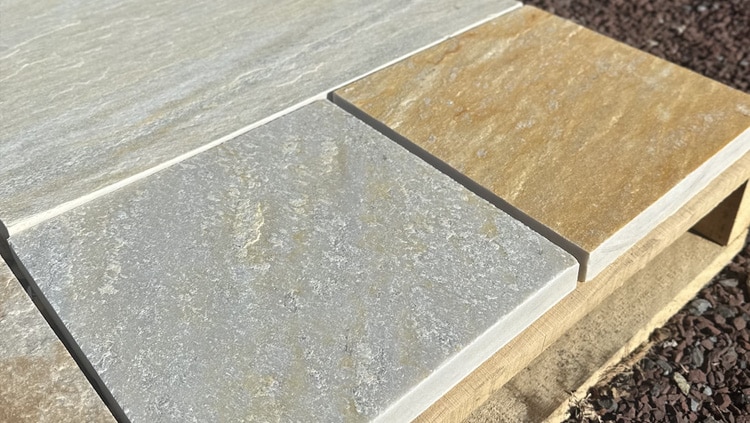 The natural cleft texture is slightly rough and adds character to the stone. Natural cleft stone tends to be less slippery than sawn thermal stone.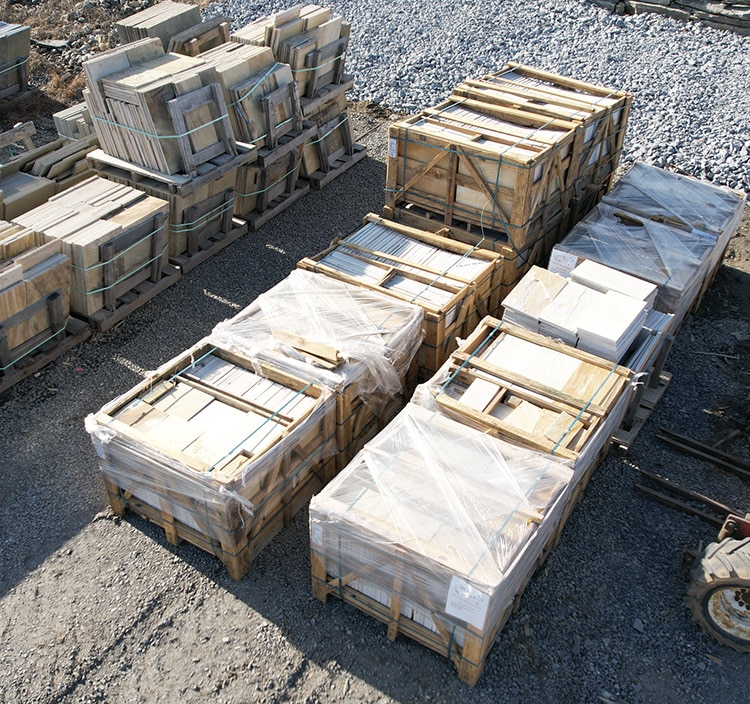 We have a good supply of this unique imported outdoor stone at our NJ Stone Yard. If you have a chance stop in and see this and our other 16+ choices of pattern patio stone.