Curly Bluestone – A New Bluestone Product
Curly Bluestone - A Unique Finished Texture On Classic Bluestone
We sell a wide range of bluestone products. It is one of our most popular products and we are constantly looking for new forms or types of finished Bluestone. We have found a unique bluestone product that we are calling Curly Bluestone. This inch-and-a-half thick Landscape Stone features unique swirls that cover the surface. This creates a slightly rough texture that is rougher than Sawn Thermal Bluestone but not as rough as Natural Cleft Bluestone. The exact texture is hard to capture in pictures, but the slightly rough texture gives this Bluestone an aged, weathered look. That classic look is enhanced by the full range color that brings in earth tones to the silver and gray.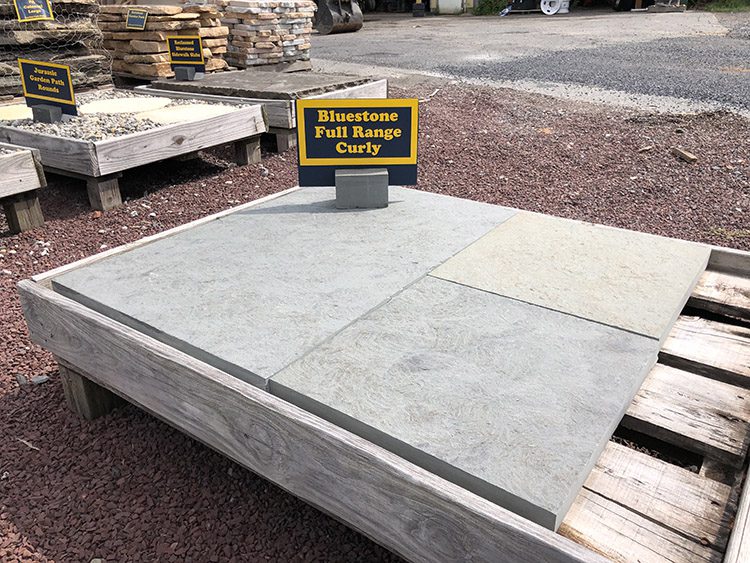 Bluestone was formed over 400 million years ago at the bottom of an ocean in what is now northeastern Pennsylvania and southwestern New York. It is a sandstone - it is fossilized sand that was compressed under the weight of deep water - both rivers and an ocean. Bluestone comes in 2 primary forms - natural cleft - a rougher finish, and sawn thermal - a smoother. In addition, there are 2 color choices. Full range color (sometimes called off color or full color) includes the traditional blues, silvers and grays and adds earthtones such as tan, brown, rust, and green. Full color bluestone was colored by fossils and minerals in the sand sediment. Blue Bluestone (sometimes called blue, blue) is just the silver and gray colors, The result is there are 4 types of Bluestone commonly sold, you pick color and texture from those 4 choices.
To learn more about how Bluestone was formed and how it is used please visit this informative web page from Susquehanna County, PA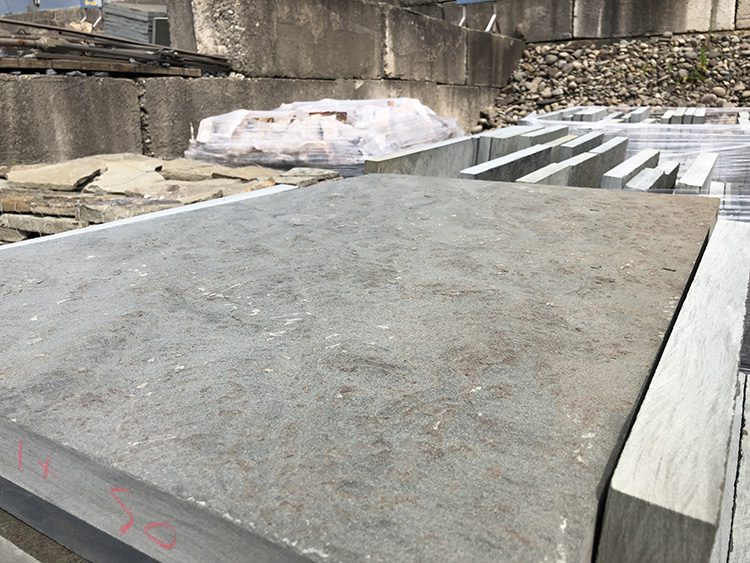 Curly Bluestone is one of the unique variations that can be found in Pennsylvania Bluestone. We have a excellent supply of this unique stone. It can used for walkways, patios, pool and porch decks. It has a uniform thickness which speeds installation. We have a large selection, including plenty of 2 (x) 3's. Curly Bluestone is priced cheaper than Sawn Thermal Bluestone and there is no extra charge for select sizes.