Unusual, Unique Stone – We Always Have It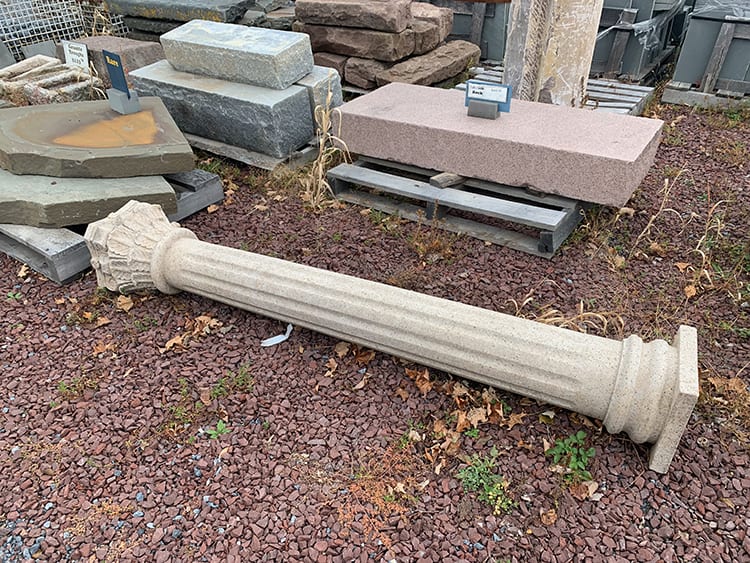 We constantly find, or are offered, unique stone. It can be reclaimed architectural stone like columns, or pedestals. It can be sawn stone steps, specimen moss rocks, bench rocks, stone bird baths, driftwood, or sculptural placement rocks. The inventory constantly changes. If you are looking for stone that can really set your designs and installations apart - we have some of the most unique stone you'll find anywhere.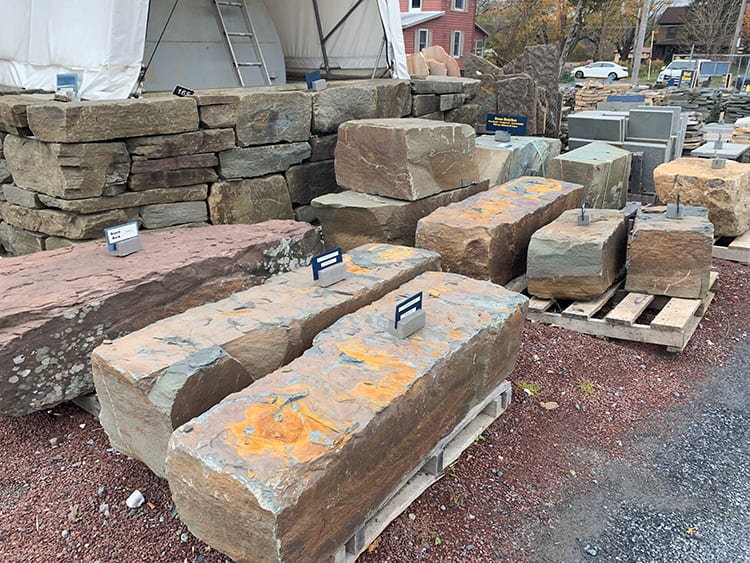 Customers love bench rocks in their landscape - especially if they have children. We stock a large selection of bench rocks in a range of sizes.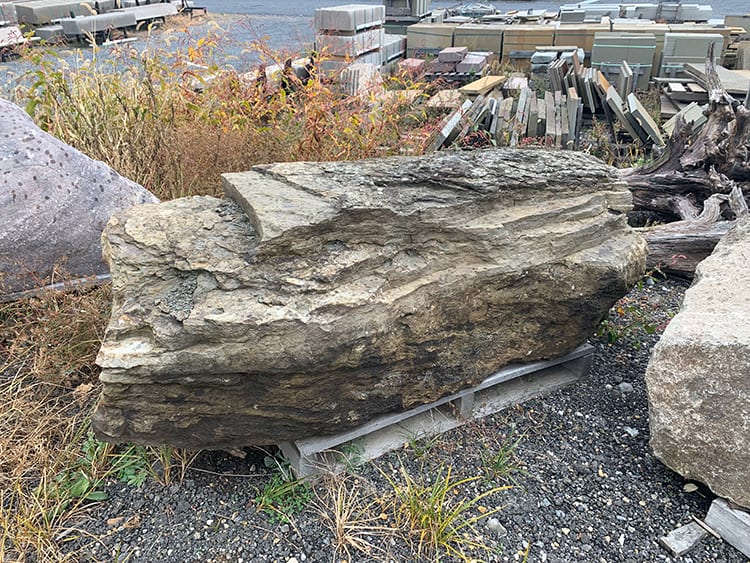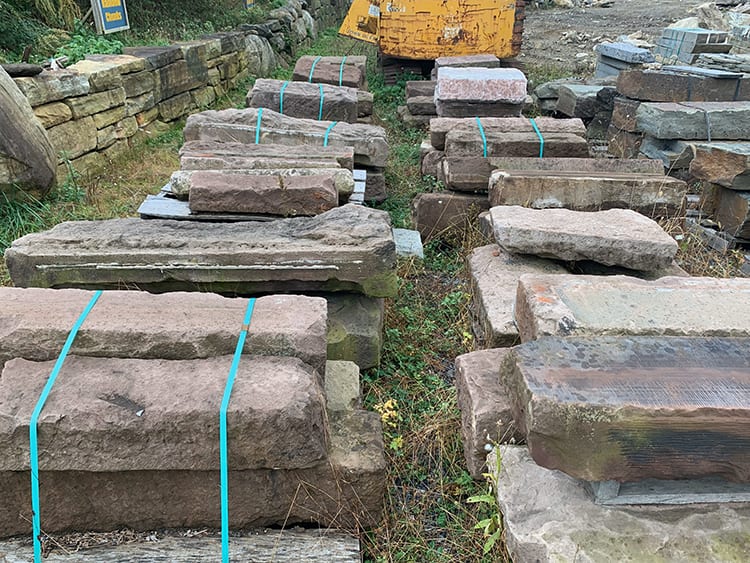 We currently have a great selection of classic reclaimed brownstone. This unique brownstone comes in many different forms including steps, wall stone and veneer stone. We typically carry a range of different reclaimed stone.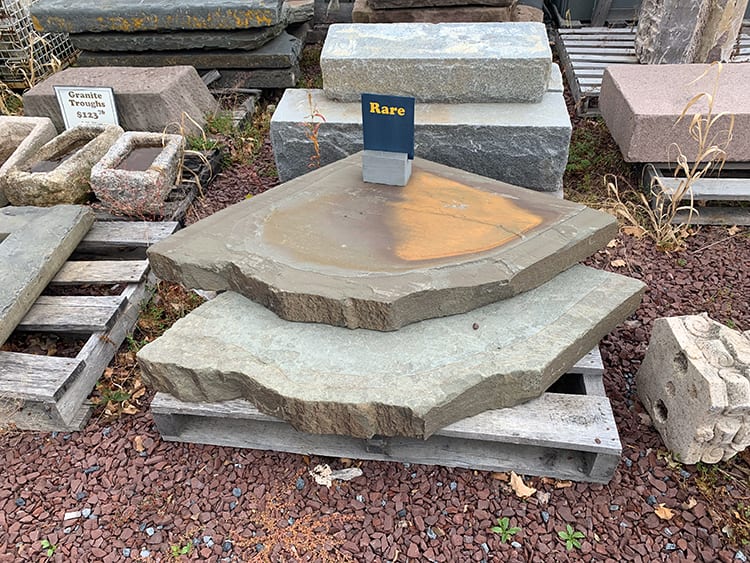 Natural edge corner steps are hard to find. This is a unique set.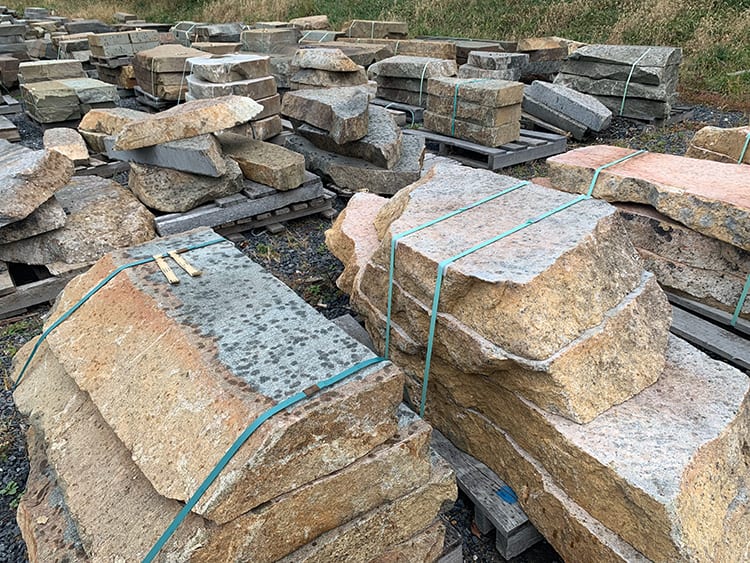 Huge selection of natural stone steps including unique sets of sawn steps with natural edges. 100's of sets in stock (those are rain drops on the steps).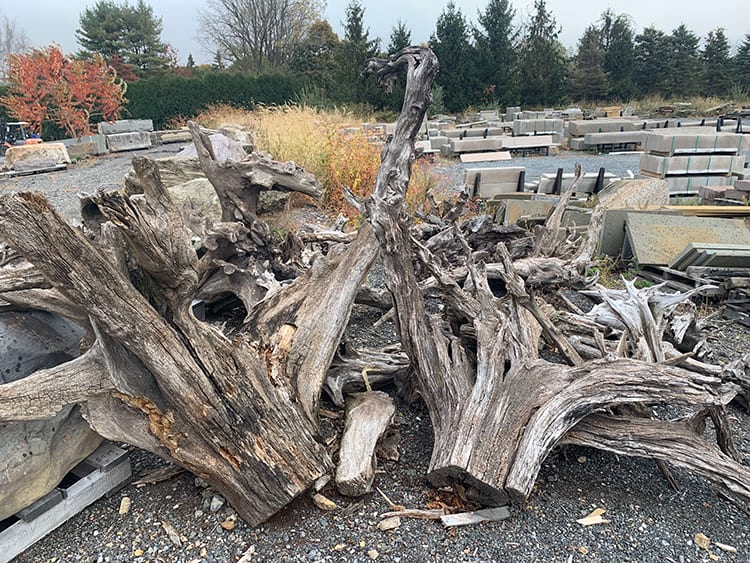 We currently have a nice selection of driftwood which can still add just the right touch to a water garden or naturalized planting.